Come celebrate 10 years of "safe & comfortable" space to share verbal sexual expressions. Who knew after 10 years the Salon would still be going strong. Please come and show your support. Also –
FREE video:
'Lewd & Lascivious' Documentary Tells Forgotten Chapter Of San Francisco Gay History By Christopher Rudolph
San Francisco during the 1960s could be a dangerous place for the lesbian, gay, bisexual and transgender community.
It was much different than the swinging '70s and violence and brutality towards LGBT people were not uncommon occurrences, often times coming from the police officers who were supposed to be serving and protecting the community.
In the new documentary: "Lewd & Lascivious," director Jallen Rix tells the forgotten story of how a group of straight ministers, drag queens and queer people stood up to the San Francisco Police Department when it sought to raid a dance that had been organized by the ministers for the community.
Most LGBT people know about the Stonewall Riots and other major events in queer history, but many don't know about this chapter and Rix is hoping to help rectify that with his documentary.
While production on "Lewd & Lascivious" is finished, Rix has brought his film to Kickstarter to help it reach a larger audience once the film completes its festival circuit. The archival footage currently being used in the film only has a short term contract, and if there's any hope of using that footage outside of the film festival scene, the team behind the documentary needs to secure more funds. They also plan to use the additional funding to finish the post-production on the film such as color correction and to secure international distribution.
https://www.huffingtonpost.com/2013/07/18/lewd-and-lascivious-documentary_n_3616942.html
From Dr. Jallen Rix's website: "Who would have guessed that the dawn of the gay and lesbian civil rights movement in San Francisco was jump-started by straight ministers at a dance? This little-known, yet pivotal event happened the first day of 1965, and it was an occasion like never before. For the first time, all the fledgling "homophile" organizations came together as one to put on a costume ball, publicly revealing their community in a thoroughly respectable, yet overtly political, and queerly fabulous fashion! The twist was they were rallied by progressive straight ministers who had seen, firsthand, the brutal police violence against this community and they were determined to do something about it. So when the SFPD showed up to try and shut the party down, the results were explosively historic! The event has been known as the 1965 Police Raid on California Hall, but it was almost lost to history.
Jallen Rix heard the story on his first day of graduate school and it had such an impact on him, the Police Raid became his area of research for his dissertation. When Coproducer Chris Sinton heard the story and realized that a number of the key dance instigators were not long for this world, he knew they had to do something about it. The result of their efforts is the documentary, Lewd and Lascivious which recovers for today's and future audiences the landmark event in American history when just being perceived as homosexual was reason enough to discriminate, and being caught in gay sexual activity was "Lewd and Lascivious Conduct" and could result in years-long prison sentences.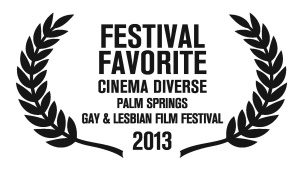 The movie appeared in a few LGBTQ festivals, most notably the world premiere in the city where it all began, San Francisco, at the 37th Frameline Festival. Several of the cast members were able to attend. During the Q&A just after the film, the cast was asked to stand which resulted in the sold-out crowd jumping to their feet and going crazy with applause, and applause, and more applause. 50 years after the actual event, those people who sacrificed so much for everyone's civil rights were being appreciated like never before. It was a moment never to be forgotten! With this film, we hope their work will never be forgotten."
Watch trailer and film: http://doctorrix.com/lewd-lascivious-movie/
Dr. Jallen Rix was a featured presenter when his book, "Ex-Gay No Way: Survival and Recovery from Religious Abuse" was first published in 2010. I met Jallen at the Institute for the Advanced Study of Human Sexuality, when we were graduate students. His book is a must read.  https://www.amazon.com/Ex-Gay-No-Way-Survival-Religious/dp/1844091872/ref=sr_1_4?ie=UTF8&qid=1526332807&sr=8-4&keywords=jallen+rix